 
RARE ECHINODORUS HOREMANII RED TISSUE CULTURE (around 10 TC plants)
High Quality Control Policy
Indoor Grown, Free from Outdoor Pests & Frequent Health Check
Safe Australia Post Express Delivery
Plants are carefully packed with 3-5 protection layers for safe arrival
Manually Rinsed & ID Labelled
Submersed plants rinsed by Aquarzon for cleanliness before shipping & ID labelled for you
95%+ Plants Submersed Grown with Hi-Tech Lighting & CO2
This costly method helps avoid transitional melting issues that can affect emersed & TC plants
(Information written by Aquarzon based on actual growing experience, observations and research. Please do not copy any information or photos) 


Each tub usually contains around many individual small plants (roughly around 10 plants) which presents great value.

These are tissue-cultured aquatic plants. 

__________________

Echinodorus Horemanii Red is a rare/uncommon red variant sword plant which Aquarzon recommends as a midground to background plant for aquascapes that need a long-leaf red highlight plant in an aquascape.

It can grow beautiful long (up to around 40cm), red leaves and the colour depends on lighting and nutrient levels. Higher levels of iron and lower levels of nitrate usually encourages growth of redder leaves.


__________________

Advantage: Pest and snail-free. Each tub has many individual small plants.
Disadvantage: Some melting usually occurs when transitioning from tissue culture state to aquarium conditions.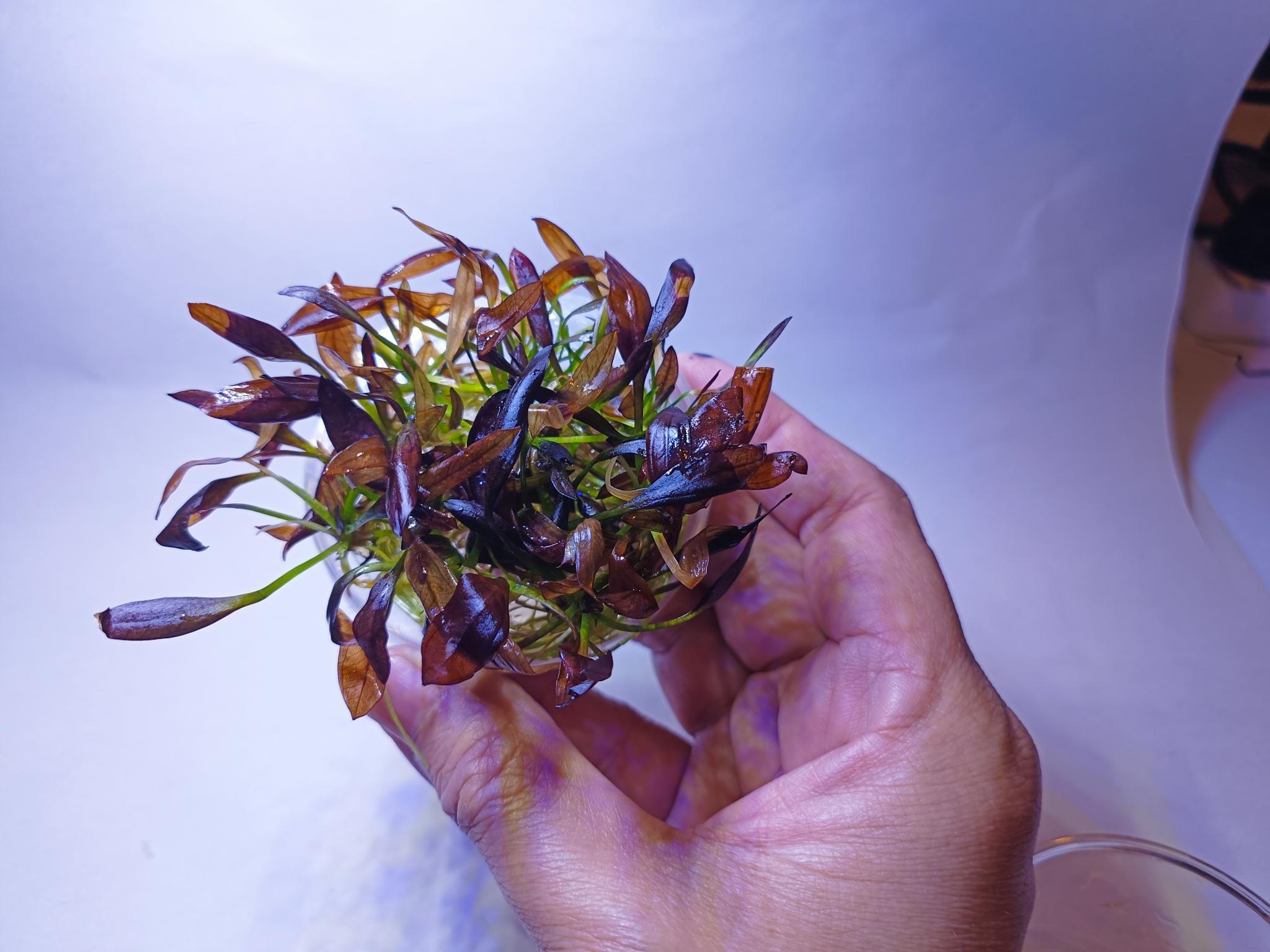 8 other products in the same category:
Frequently purchased together